No one wants to see you achieve a higher level of success more than Pennymac.
That's why we're introducing Peak Performance, a new program with exciting benefits and perks to help you take your business to new heights.
Peak Performance consists of three levels—Base Camp, Ascent and Summit, the highest level of achievement in the program.
The higher you climb, the greater your benefits. To make sure you know where you are in your Peak Performance journey, we'll send you monthly and quarterly scorecards notifying you as to what level you're at, what goals you need to reach to move up to the next level, and what great benefits and perks you qualify for.
Welcome to Base Camp, your first step towards exciting benefits, perks and the quest to reach the Summit!
When you reach the Ascent level, you're on your way to the top! Here's what you'll get access to:
Unlimited 3-day rate lock extensions
1 15-day relock fee waiver
1 one-time float down
You've reached the very top and your exclusive benefits at this level include:
Unlimited 5-day rate lock extensions
3 15-day relock fee waivers
3 one-time float downs
1 EPO waiver
Reach the Summit and your Peak
Performance benefits include:
EPO Waiver
Broker partners may use their EPO waiver only if the Broker is not party to the transaction that pays off the loan.
Relock Fee Waivers
Retain your borrower, while saving them money
Complimentary Rate Lock Extensions
Protect your clients from market fluctuations during the loan closing process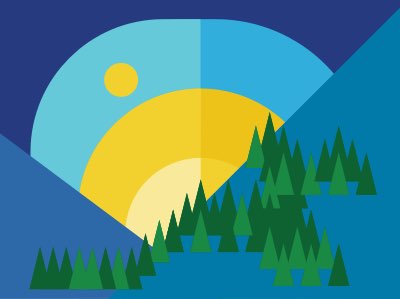 Enjoy your climb!
Once you get going, you won't want to stop until
you reach the top.
Standards and benefits are subject to change at the discretion of Pennymac at any time.
Equal Housing Opportunity
© 2023 PennyMac Loan Services, LLC, 3043 Townsgate Rd, Suite 200,
Westlake Village, CA 91361, 818-224-7442.
NMLS ID # 35953. For licensing information go to www.nmlsconsumeraccess.org. Trade/service marks are the property of PennyMac Loan Services, LLC and/or its subsidiaries or affiliates. Information is intended solely for mortgage bankers, mortgage brokers, and financial institutions.
Arizona Mortgage Banker License # 0911088. Licensed by the Department of Financial Protection and Innovation under the California Residential Mortgage Lending Act. Colorado office: 700 17th St, Suite 200, Denver, CO 80202, (866) 436-4766. Georgia Residential Mortgage Licensee #33027. Massachusetts Mortgage Lender License # ML35953. Minnesota: This is not an offer to enter into an agreement and an offer may only be made pursuant to Minn. Stat. §47.206 (3) & (4). Licensed by the N.J. Department of Banking and Insurance. North Carolina Permit No. 104753, 112228, 112874, 112877, 113746. Rhode Island Lender License # 20092600LL. Texas office: 2201 W. Plano Parkway, Suites 150 and 300, Plano, TX 75075. Washington Consumer Loan License # CL-35953. For more information, review Pennymac's state licenses and important notices. Co-op loans not available. Some products may not be available in all states. Information, rates and pricing are subject to change without prior notice at the sole discretion of PennyMac Loan Services, LLC. All loan programs subject to borrowers meeting appropriate underwriting conditions. This is not a commitment to lend. Other restrictions apply. All rights reserved. (06-2023)